Mindfulness
is a way of life
Today's lifestyle is so demanding, no matter what the circumstances are. Yet it's so easy to find yourself mindlessly occupied. Whether you spend your days aimlessly surfing the net or carrying out unnecessary tasks as a way of taking time out to distract yourself, it may be hard to find fulfilment. Sometimes, you may plan your entire day while catching up on the morning news. But even with all the planning, you often struggle to meet deadlines at work and at home. You do your best to plan your time so that you can be present in your own life, but that can become difficult too, and you may find yourself impatient and short tempered around people. Juggling so many "to do's" it's easy to lose connection with the present and ultimately with yourself, and how you actually feel.
Mindfulness helps you do just that! It helps you stop the autopilot and start the self awareness. By learning to use Mindfulness and Meditation techniques you will:
Learn to practice and master acceptanceEnhance your emotional well-beingIncrease resilience and ability to deal with life's challengesImprove your physical healthManage your emotions in the way you want which in turn improves your relationship with others.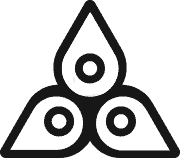 My Sessions
"Trisha has transformed my thinking, my way of life, she genuinely has improved my life, I used to analyse everything and think of reasons behind why that happened or why that was said, now it's just water off a duck's back, I just go with the flow and am certainly a lot braver in trying things."
"Trisha's Mindfulness course has helped me greatly, I'm so much calmer and happier now, it's helped me step back from all the stress and drama going on around me. Highly recommended."
"The sessions were informative and enjoyable experience and I highly recommend the course to anyone who is looking to know more about the practice of mindfulness and meditation. Throughout the class, Trisha was knowledgeable, reflective and supportive. All practices and theories were clearly explained and there was ample time for meditation within the class. Trisha followed up each class with emails which complimented the ideas which were discussed in the session. She also provides monthly follow up sessions to reinforces the practices of the class."
If you would like to find out how I can help you to use Mindfulness and Meditation to improve
your well-being, let's make a real connection